Using ChatGPT service in a Joomla website
Install Joomla extension
Access the Joomla administration panel and navigate to 'System' → 'Extensions'. Then, proceed to the 'Install from Web' tab.
Type 'txt42' into the search field and click on the result.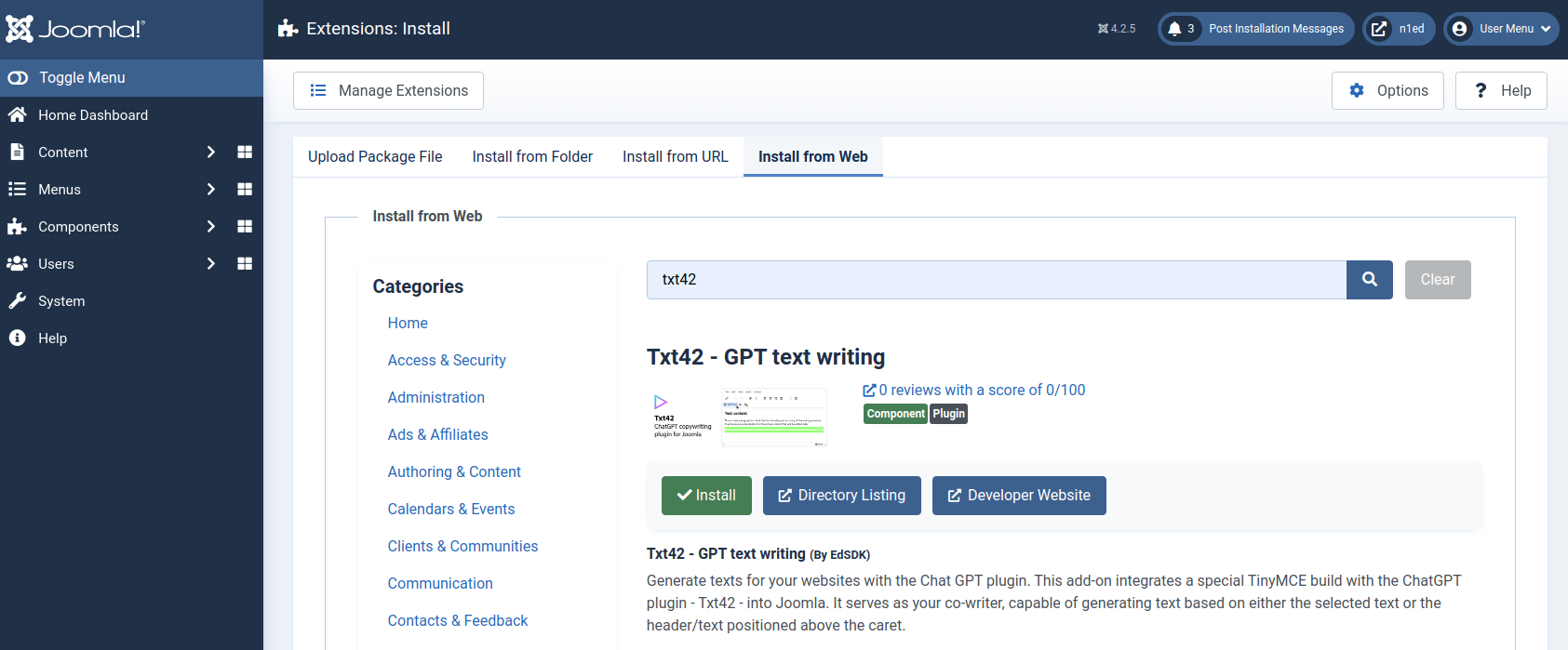 Alternatively, you can manually download and install Txt42:
Set API key
To work with Txt42, you must specify your own API key. To obtain your API key, sign up for free on the Dashboard.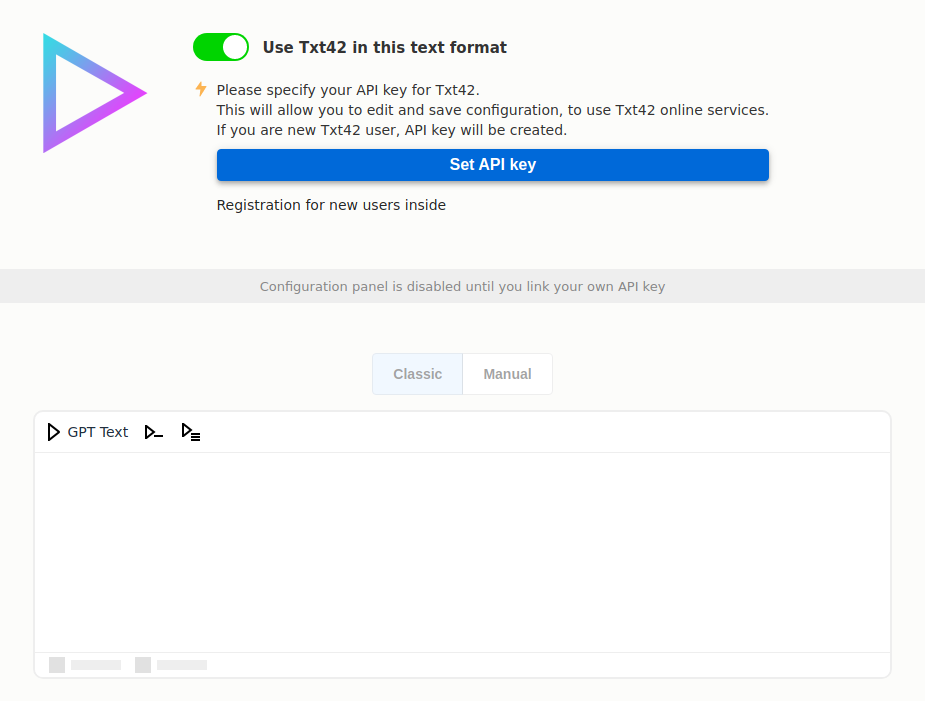 Ready to use